Scholarships: hidden gifts waiting to be discovered.
Over $2.9 billion free college money remains unclaimed because students are not taking advantage of the resources that federal grants provide or aren't searching in the right places. Every year, hundreds of thousands of scholarships are available offered by schools, employers, individuals, private companies, and nonprofits waiting to be claimed by eager students striving towards their dream job or school.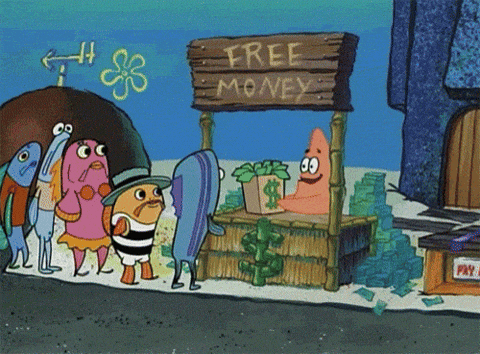 Finding Scholarships
There are many ways to find out about scholarships. You can ask your college counselor, contacting your financial aid office, or even going to your library's reference section, just to name a few. The most convenient way is searching online for different scholarships that fit your needs and interests. Just be careful: there are scams out there. You never need to pay to apply for scholarships!
What Kinds Of Scholarships Are There?
The majority of scholarships target specific groups of people or particular majors and interests. For example, there are certain scholarships only available for women, engineers, artists, or musicians. Some are available only for high school students, and others are accessible because of where you live or your family background. Regardless of your circumstance, there is a scholarship crafted just for you; you just have to go and dig it up. Either way, if you're ever doubtful of whether you should apply, go for it! It can only help!
What About The FAFSA?
FAFSA, officially known as the Free Application for Federal Student Aid, provides needed student aid annually when students apply for college. Billions of dollars go unclaimed every year because students don't fill out the form to apply! If you want a preview, you can get a rough estimate of how much federal grants you may receive by using the FAFSA4caster on the Department of Education website. Even if your family's income shows that you don't necessarily qualify or that you might not get much money, many colleges and state financial aid agencies utilize the FAFSA to decide whether or not to give you scholarships. Either way, it's well worth the 55 minutes it takes to complete the application!
Good luck on getting that dream scholarship!