How to Make the Most of Your High School Senior Year
Senior year for most students is defined by rigorous college applications and searching for the right balance between school work and making memories with your friends before you leave to college. As a high-school senior myself, I could genuinely say that senior year was the most rewarding year of my academic career-as it could be for all you who begin the college process early on. In order to make the most of your senior year, I truly recommend being productive when it comes to your responsibilities, but also taking time to bond with your community of friends and supporters.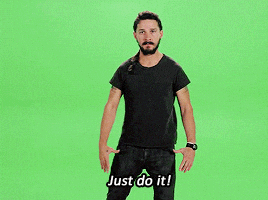 Start Early!
We all know how stressful deadlines could really be, whether it is a school assignment or any important application. With that said, senior year is all about getting the tough work done first, and enjoying yourself after moments of productivity. Rising seniors should focus on getting ahold of resources that would propel them to being ahead of the college process. This includes and is not limited to: making a balanced college list before beginning school, researching more on financial aid (NextGenVest is always here to help), opening up an account on Common-App and perfecting those supplements as soon as you can, and more. The college process is better dealt with before college season even begins as it will get very hectic. The sooner you begin, the more time you will have to appreciate your school community before you leave!
Work on Time Management Skills
Time management is a very important skill that you will have to develop for yourself. It teaches you to balance your time and responsibilities, and sets you up for a path to success. Senior year is definitely packed with many fun events, but it is also very much focused on wrapping up your high-school career--hopefully in a positive light. If you manage your time well enough, you will be able to avoid drastic cases of procrastination (and we all know how much we love those). Managing your time will ultimately teach you to prioritize. Remember: Self-care is just as important as finishing up work.
Become a Leader in Any Way You Can
As senior year approaches, you should really attempt to make the most of this time by taking charge in any way possible. This could be by becoming the leader of a club or an organization, or just showcasing any leadership skills that you have (for yourself, and for others). Becoming a mentor or a leader is a great opportunity for you teach fellow high-school students what you have learned throughout your own experience. This is a chance for you to impact the younger generation and leave a mark on your school community.