By Diana Zarowin, New York University-Stern
One of the signs that you've made it into emerging adulthood is the newfound responsibility of grocery shopping, an activity without which you would starve. Just kidding. There are plenty of restaurants that deliver on Seamless. But, in the hopes of saving your hard-earned money on food, you may begin to eat more of your meals at-home than out of it, and as such the supermarket may become a spot that you frequent often.
It can be just as easy to blow money on groceries as it is to place a delivery order. But, truthfully, it doesn't have to be. Check out some tips below for saving money on your next grocery run!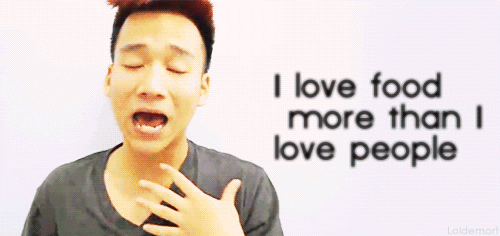 You already know my love of to-do lists. They're perfect for keeping track of many aspects of life- grocery shopping included. Prepare a list of items you need at the supermarket prior to going, and stick to it! Don't be tempted to purchase a 12 pack of Entenmann's donuts just because it's on sale (unless your list had called for it!). Same goes for unnecessary frozen goods or specialty items. Purchase only what you need based on your planning for the week for a happy wallet, refrigerator (no one like's when it doesn't close!) and tummy.
Choose Your Supermarkets Wisely, Try ScanLife
Here in New York City, there are a myriad of wonderful supermarkets to choose from – Whole Foods, Trader Joe's, Morton Williams, and Fairway, to name a few. While I love WF as much as the next lady trying to eat as healthy and deliciously as possible, I have also come to the realization that I don't need to buy all of my items there. The bananas at Fairway are equally as delicious and potassium-filled as those anywhere else. Choose what to purchase at supermarkets with intention to save money on those items that are just as good at other stores. Also, Trader Joe's is the best, if you didn't already know that.
This a great tool for purchasing several different types of items, as long as you genuinely plan to utilize the purchase to its fullest. Sale items, paper goods, frozen items, canned products, and beverages are all wise choices for bulk purchases – sale items due to the decreased price and limited nature, and the others due to the fact that they are non-perishables and easy-to-store. Be sure to look at the price discrepancies between different sizes of products to make an educated decision, too.
This is a trick I learned from my former roommate. I'm the type to fill up an entire cart and pay the few extra dollars to have my huge purchase delivered. She, on the other hand, would only purchase what she could comfortably carry home. This prevented her from over-buying AND from paying delivery fees. And, this trick helped her discern what she actually needed to purchase versus what she wanted. I've borrowed the trick since, and can say it provides huge savings all around!
Make Two Trips Per Week
One of my best friends swears by this rule, and I've learned it's pretty neat, too. Plan to make two full grocery runs per week – one on Sunday evening and one at some point mid-week. This will allow you to finish up purchased groceries before buying new ones. It also allows you to re-evaluate needs (and wants! Your taste buds have preferences, too!) without throwing previously purchased food out in the process. Further, you might find additional savings at various points in the week.