Best Jobs for High School Students
Getting a job in high school is a great way to save up some money to help pay for your college expenses. Moreover, having a job teaches you valuable skills that you might not learn in school, and makes a great addition to your resume! But it's also important that your job doesn't take up too much of your time so that you can still do your best in your classes. Here are some jobs that are great for high school students!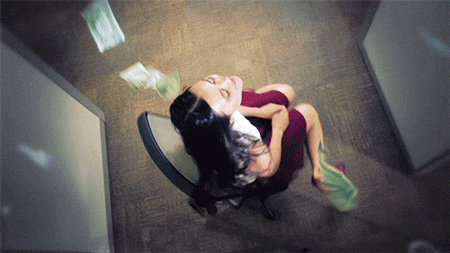 Babysitter
As a babysitter, you'll learn how to be responsible for children, and you'll be able to decide how many gigs to take so you don't become overwhelmed. You'll also make connections with parents in your community who can then help you find great summer internships or jobs to explore your professional interests. A major perk of babysitting is that once the kids go to bed, you can relax or catch up on homework - and get paid at the same time!
Dog-walker/Pet-sitter
If you like animals, this job is perfect for you! Just like babysitters, dog-walkers and pet-sitters can choose the gigs that best fit their schedules. As a bonus, dog-walkers can get some exercise while also making money! If you don't know any families with pets, search for online listings, and check if your local animal shelter has any job openings.
Tutor
Taking rigorous classes in high school not only makes you a stronger applicant for college admissions, but it also gives you the potential to be a great tutor! Many families look for high schoolers to tutor their kids in a variety of subjects, so you should be able to find a job that matches your academic strengths. While tutoring hours might be less flexible, this job usually pays better than babysitting or dog-walking. If you're struggling to find a tutoring job, ask your teachers if they know of any families in need of help!
Social Media Manager
If you love to procrastinate by updating your Facebook or scrolling through your Twitter feed, now you can turn that procrastination into a source of income! Social media is an easy, free way for businesses to advertise, but business owners who are unfamiliar with the workings of social media websites need tech-savvy millennials like yourself to help them take advantage of this opportunity. If you can't find social media job openings online, email local businesses offering your service!
Photographer, Videographer, or Graphic Designer
For the more artistically inclined, working at private events as a photographer or videographer or making graphic designs for businesses are flexible ways to make some money while doing something you love. You'll also be able to build a professional portfolio that you can include in your college application! If these jobs don't spark your interest, think about what your passions and hobbies are, and find a way to turn them into cash!