By Diana Zarowin, New York University-Stern
I know, I know. When you hear the words "in bulk", you immediately think of a mother purchasing anything and everything for the household in one shot at Costco. While, yes, this may be an accurate example of 'word association,' I argue that not only parents can purchase items in bulk. In fact, it's actually pretty awesome when you get more bang for your buck and extend your use of a product before needing to purchase additions.
Check out a list of items you should be purchasing in bulk, if you aren't already!
Paper Goods
Toilet paper, paper towels, napkins, plates and any other paper goods are a definite "DO" when it comes to purchasing in bulk. These are items that one tends to need pretty consistently around the house, they don't go bad, and are often sold at cheaper prices for larger quantities. And, you'll only have to make one trip for these heavier items rather than go back for more every week. Drugstores like CVS and Rite-Aid, in addition to the supermarket and Costco, all offer great deals on paper products.
Toiletries
Shampoos, conditioners, body washes, lotions, hygiene products, vitamins and more all come in a variety of sizes. Since, like paper goods, these items are consistently necessary, it definitely pays to purchase more initially. Toiletries rarely expire, too, in the time that it would take to fully utilize the product. Check out Bed Bath & Beyond, Costco and Kmart for great selections.
School Supplies
Anything that you could dream of picking up at Staples is likely worth a bulk purchase. Notebooks, pens, folders – you name it – are sold in large quantities at stores like Target and office supply stores, and cost less in these sizes. Further, products like these can be used for lengthy amount of times (even years!) and come in need often. It's hard to argue against a bulk school supply purchase, wouldn't you say?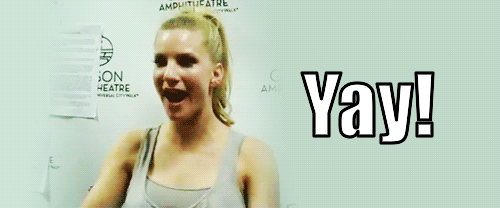 Non-Perishable Food
This is one of my favorite bulk purchases, since I'm a huge snacker. I can always go for a granola bar or bag of mixed nuts, and having these snacks in bulk  around the house is very convenient. In addition, the expiration dates on said products are far in the future, so items can be stored for months at a time without worry of going bad. Costco wins the non-perishable food in bulk race, as they offer very large sizes on all the best snacks out there!
Beverages
Similar to non-perishable foods, beverages are perfect for bulk-purchasing, too. Water bottles, iced tea, seltzer and more come in multi-bottle packages perfect for storing and using over time. You can never have to many beverage bottles lying around- they're always useful to pack on-the-go. And, although beverages do have expiration dates, the time it would take to drink a package in its entirety is far less than the date after which they are spoil.