By Nadia Muhammad - Cornell University
I didn't arrive at Cornell this August with many expectations but the past few months have been more humbling and enlightening than I'd imagined they would be. These three newly acquired facts of life stand out to me as most important:
Time is Weird Now
Time and the way I can employ it became much more fluid upon coming to Cornell and I was not prepared for that. The rigidity of high school classes, sports, and extra curricular activities had given me a day plan, which I'd followed for the past four years and which college had made completely obsolete. I'd been told time and time again before leaving for college that the measure and quality of my free time would be different and that I should be sure to budget it wisely. Just because wouldn't have class until noon, didn't mean that I should only wake up at 11:30 (but I did so anyways).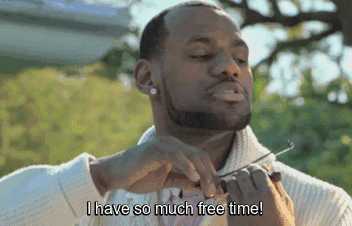 I wish I had really taken to heart those warnings before coming to Cornell. Not only could I have used those blocks of time which punctuated my day to study more efficiently, but to also do activities like go for a run, do my laundry, or explore the other opportunities on campus and in the greater Ithaca area.
You're an Adult Now. Make a budget!
Being able to purchase and do all things, my Cornell ID card became an all powerful and revered piece of plastic in my life - until I ran out of BRBs halfway through the semester! From that point on, I had to resort to using the money I had previously saved up from my summer job to cover my expenses on campus.
In speaking to peers, it seems that many have run into this same issue. It is easy to get swept away by the notion that your ID card can get you an infinite amount of Starbucks coffees when you are not actively monitoring your spending.Money is not infinite so you have to track where it is going. Take into account your weekly, monthly, and semester long expenses and then make a realistic plan of how to allot the money you are able to spend. But do not just write down a budget and then stuff it into a drawer! Keep weekly records of what you have spent. If you have a checking account, only withdraw the exact amount you need.Keeping a budget will help your pocket and your stress levels as each semester comes to a close.
Everyday is the Best Day to DO YOU!  
I think high school does a good job of placing people into categories, and making them think that those categories are the only true definitions of their personhood. These ideas of my identity followed me to Cornell, both academically and socially. I found myself enrolled in a college that did not suit my interests or talents and having cut myself off from many social opportunities on campus.
It was easy for me to remember who I was in high school, and assume that was the person I was meant to be in college, but that should not have been the case. We all moved away from home and came to this university to become the thinking, socially responsible, and independent people our world needs. How could I have expected to evolve into such a person if my idea of myself was so stagnant? There are so many opportunities on campus, so many different people to meet and learn from, and it would be a waste to live out my four years at Cornell and not experience them.Explore the possibilities and learn, during your time here and beyond, who you're best suited to be and what you are best suited to do. Any day is a great day to start that exploration.