By Pooja Adani - NYU Stern Senior
"Networking" is quite possibly the buzz word on campus, especially during the fall recruiting season. The casual attire of the summer is quickly replaced by a flood of black and white suits on campus. Although the process of landing your dream summer internship can be daunting, it doesn't have to be. Start with these three steps. 
1. Breathe
The most important thing to do when you feel overwhelmed is to take a step back and relax. Instead of thinking of networking events as a competition in which the winner is the one with the most business cards, look at it more as a way to make new friends. If you showcase your personality and are approachable, people will be naturally drawn to you. Seeing which professionals you get along with easily will also helps you decide which company's culture you'd mesh well with!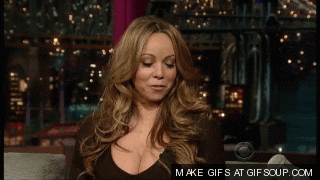 2. Take Advantage of Smaller Networking Sessions
It's nearly impossible to stand out when there's a huge crowd surrounding a professional you would like to connect with. Networking becomes more effective in smaller group settings when you have the chance to connect more one-on-one with professionals. Forming these more personalized connections increases your comfort level at the event because you feel more engaged and it also gives you a better understanding of firm culture. This goes without saying, but make sure to follow up with an email! 
3. Be Prepared
Let your knowledge set you apart from the crowd. Knowledge increases confidence. It's just as easy to be able to tell who has done their homework in a classroom as in a networking session. Having company-specific information you can strategically weave into a conversation can make you look very impressive. If you take a few minutes to put yourselves in the shoes of the professionals there, you'll realize they would much rather talk about a project or deal they're working on rather than answer standard "tell me about your typical day" questions. Directing the conversation towards something happening in the company now can make the conversation extremely interesting. You will get a better understanding of what the job actually entails and learn how professionals look at the problems they are presented with from their clients every day!
Good luck!